23 October 2023, 08:29 | Updated: 26 October 2023, 18:05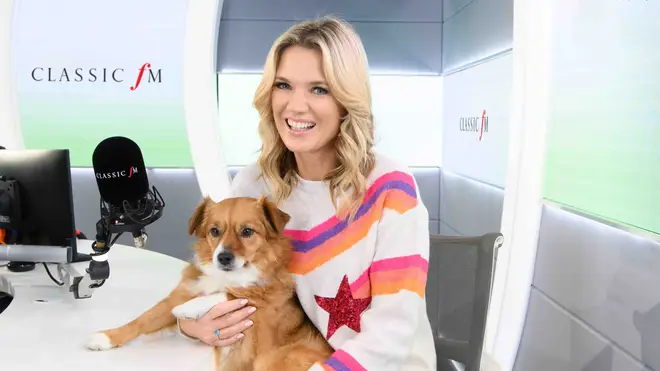 Fireworks season can be a stressful time for our beloved pets, and their owners – we invite you to join us for two special programmes of classical music to calm all your animal friends, with tips from the RSPCA.
It's the time of year for spectacular displays around the country, but for many of our pets, the loud sounds and bright lights can make them feel nervous and anxious.
That's why at Classic FM, we bring you special shows of relaxing classical music to help keep you and your furry and feathered friends calm and reassured around Bonfire Night.
Classic FM's Pet Classics returns for its sixth year on-air and will be hosted by our weekend presenter and dog-lover Charlotte Hawkins.
You and your pets are invited to join us for Classic FM's Pet Classics on Saturday 4 November from 5pm, with a second programme on Bonfire Night itself, Sunday 5 November from 5pm.
The programme has been created by Classic FM with support from the RSPCA, who will also be sharing their tips for keeping anxious pets and animals calm on stressful nights.
Read more: 10 calming pieces of classical music for your pet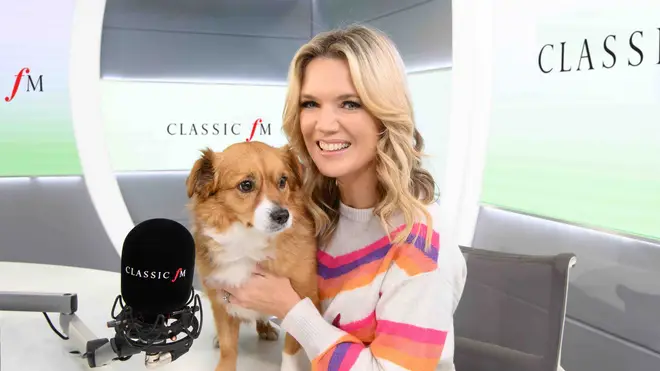 A 2022 impact survey by the RSPCA found that 76 percent of respondents reported dogs experiencing distress as a result of fireworks.
Previously, the animal charity has revealed that playing relaxing music is the most common way pet owners help relax or prepare their animals for Bonfire Night.
Each programme will feature a carefully curated selection of the most soothing classical music, specially chosen to calm any nervous pet or anxious owner – look out for some fun animal classical connections too.
In the lead-up to Bonfire Night, Classic FM will share important tips and advice from the RSPCA to help listeners prepare their pets for the weekend ahead.
During the programmes, there will be further advice from the programme's new sponsor, Butcher's Nourishing Food for Dogs.
Win £1,000 and six months' worth of dog food – thanks to the show's new sponsor, Butcher's Nourishing Food for Dogs >
The RSPCA's tips for keeping your pets calm on Bonfire Night
Since its inception in 2017, Pet Classics has received a massive audience response, with social media subsequently flooded with thousands of pictures of listeners' pets and animals, relaxing to the programmes, ranging from dogs, cats, rabbits and hamsters, to horses, tortoises, parrots, hedgehogs, goldfish and an iguana!
We're encouraging all listeners to get in touch this this year, sharing photos of their pets enjoying the music, using the hashtag #PetClassics across social media.
In addition to Pet Classics, Classic FM has created a playlist of peaceful classical music for the nation's pets, which is available anytime for free on Global Player.
Classic FM presenter Charlotte Hawkins said: "It's an honour to host Classic FM's Pet Classics again this year. It is such a special and heart-warming programme, with the most wonderful community of listeners. We know the positive effects that classical music has on humans and pets alike, especially during stressful and challenging times, so I have the perfect selection of calming music lined up to settle and soothe even the most anxious listener.
"Everyone is welcome to my radio sanctuary – from the furry to the feathered – and I look forward to all the photos and videos of pets chilling out with me and enjoying the music."
Classic FM's Pet Classics with Charlotte Hawkins will be broadcast on Saturday 4 and Sunday 5 November, 5pm to 9pm, on Classic FM – available across the UK on Global Player.

link